Presentations:
Presentations are custom designed for your group or organization.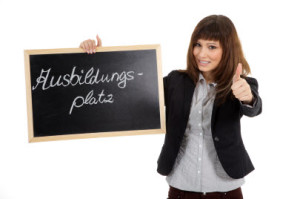 Benefits: 
New skills, strategies, empowerment, understanding, information, validation, sense of belonging, relief, rejuvenation, awareness, new contacts.
Reduced bullying incidents
Better decision making
Improved leadership, improved teamwork
Who Would Benefit:
 The information and style of delivery for most of these seminars/workshops are custom designed to apply & appeal to most adults. One exception has been noted: those with ADD don't find the delivery style appealing.
 Most of these topics can be tailored to provide workplace training for medical professionals, college/university educators, white collar employees, teachers, parents, early childhood educators, therapists, counselling psychology students, or to the general public.
 CEO's, VP's, & Employers: Want your quiet managers & cautious employees to be become exceptional decision makers & leaders?

Want to increase productivity, teamwork, reduce turnover & sick time?
Want to prevent having to deal with bullying in the workplace, which is now illegal in BC?
Length:
Presentations can be Lunch & Learn length or longer:  2–3.5 hours, for 1–2 afternoons or evenings.
Locations:
your workplace
your professional association's building
community centres
schools
colleges, universities
library meeting rooms
Decision Making
Leadership
Anti–Bully Skills
Resilience & Mindfulness
Better Career or Better Workplace
Public Speaking
Emotional Intelligence
Spotting Psychopaths & Narcissists
Confidence & Self–Esteem
Boundaries
Anxiety
Anger
Assertiveness
How To Retire from People Pleasing
Perfectionism
Procrastination
Conflict Resolution
Understanding the HSP Trait vs Disorders That Appear Similar
Giftedness in Adults
Gifted Children & Emotional Fragility
HSC (Highly Sensitive Child)
Creative Visionaries
Trauma, PTSD (Recovery From)
Guilt, Shame, & Embarrassment
Dealing with Overstimulation/How to Thrive with the HSP Trait
Relationship–Keeping Skills
Dating (Relationship–Finding Skills)
Friendship
Small Talk
Self–Parenting
Contact Me to Book a Presentation
HSP Meetup Presentations:
Fees:    $35, payable to Caroline G., Metro Van HSP Meetup Coordinator