1:1 Appointments or Workplace Presentations For:
Skills training, mentoring, core belief strengthening for Quiet Leaders, HSPs, & other introverts
Are you a quietly competent professional that has creative ideas and cares about others?
Understand people easily and can adapt to their ways?
Want to make a difference in the world / do something more meaningful to you?
Tired of seeing how things could be better but no one's making it happen?
Want your ideas to be listened to, believed, acted out?
Want to get unstuck from playing it safe and take smart risks?
Want to use your favourite skills / natural gifts and get rewarded for it?
Want out of traditional Health Care or the Higher Education system?
Tired of the continual random change that's being made without much thought?
Want to stop thinking you're not a leader because you're not the fearless, impulsive, competitive type?
Want to learn how to spot and empower other potential quiet leaders like yourself?
Want to end the bullying and people with no conscience getting into power?
Want to find your group and feel a sense of belonging?
I've become a quiet leader & a trailblazer, leaving the safe, practical, drudgery style of work behind and created my own buffet of fulfilling, creative, empowering work that allows the visionary leader and innovator in me to continually learn and grow.  I've helped many quiet leaders in Vancouver make the same journey to a more rewarding life.
 If you think it's your turn now, please email or call me. I'd love to help. Book your appointment now.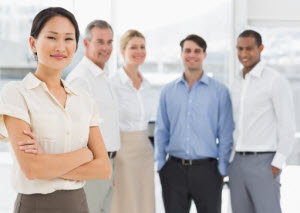 Think you may be a budding leader?
You build relationships rather than seek power & authority
You find your instincts were right, although the group often didn't believe you (you think ahead of the curve)
You trust & elicit opinions rather than bark orders
You notice others' strengths and seek to empower them
Feel reluctant about taking a leadership role?
I help introverts, HSPs/HAPs, & other reluctant leaders in Vancouver, B.C. grow into & expand their leadership, empowering them to use their natural gifts: good instincts, strategizing, persevering, & risk-taking. This growth in leadership, in turn, creates better careers for highly sensitive people in Vancouver.
Many quiet leaders/people with the 
HSP Trait
 struggle in today's corporate and government environments. They want to make an impact on their world without compromising their ethics, values, and need to be innovative.
If you are ready to take a step into leadership or want to start your own business, I am here to help.  I have the 
HSP Trait
 myself and spent countless years overworking myself and being undervalued; first in the traditional health care system and then in higher education.  Now I'm an entrepreneur (a therapist in private practice) and have never been happier with my career.
I help introverts, like you, understand their unique value and how to step up and utilize their unique talents.

 How will I help you strengthen your leadership?


.ByBBY:Y



By helping you examine and re-choose the core beliefs that will support you, give you more confidence in yourself
By teaching you to disengage from your inner saboteur
By offering support, encouragement, validation
By skills training:  leadership/team-building skills, resilience skills, marketing skills, public speaking skills, negotiation skills, assertiveness skills, conflict resolution skills, bully-proofing skills, decision-making skills, how to spot bullies & psychopaths, résumé prep & job interview skills, dealing with anger skills, boundary setting skills
.

Career for HSP/HAPs/Quiet leader types is an overwhelming and confusing issue.  We can feel like a misfit or underdog when we don't enjoy the competitive, multitasking, self-promoting rat race; or, being the unquestioning cog in a wheel doing mundane tasks even if it brings job security and adequate money.  Sometimes we are being bullied or ganged up on in the workplace. 
For information on workplace bullying click HERE.
We want work to be rewarding, interesting, meaningful, but not too stressful. We want some people time and some alone time in our day. We need to be autonomous or to be led by competent, ethical, like-minded leaders. 
Click here to find out if you are a quiet leader.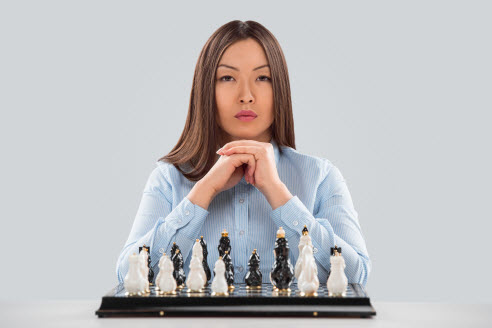 We want acceptance, belonging, respect, co-operation, and appropriate remuneration.  We need flexibility, honesty, privacy, and some peace and quiet! We need to not be rushed or evaluated by direct observation.  We long for mentoring, praise, and encouragement.  We may even enjoy a bit of verbal or written appreciation.  We want our ideas to be heard.
Want to know where to find work that would bring you this?
I found it myself (created it, actually) after many years of being disappointed; first working in the health care system, and again in the higher education system.  I've taught teambuilding and leadership to university students, including those studying business, public safety communications, therapeutic recreation, power line technicians. I've taught nursing, peer advocate training, I've screened and hired others, I've been a teamleader when I as an RN in a hospital, and I've taught physicians how to critically read published research when I was a statistician. Now I'm an entrepreneur (a therapist in private practice) and have never been happier with my career.
Many of my HSP/HAP clients have had disappointing experiences in these fields.  One has improved her position in health care by sharpening her presentation skills. Several are now successfully in managerial roles and getting the appreciation, praise, and support they wanted, as well as improved remuneration and flexibility they had been hoping for. Several are preparing to leave the university system for self employment. One is happier since stepping down from a managerial role to a less stressful position until she transitions into her next career. Another has finished his training in acupuncture, and others are currently retraining to become counsellors.  One has opened his own real estate company. Several have firmed up their plans to move into the film industry, and another is now a successful designer. One is enjoying traveling the world with an international organization, in her first supervisory role. Some are successful writers and artists.
How did I help them?
by helping them understand, target, and change the core beliefs that held them back
by installing more functional core beliefs of their choice, e.g.," I'm ok, good enough, as worthy as others…."
by empowering them to deal with their inner saboteur
by noticing their strengths and building on them
training them in assertiveness skills, conflict resolution skills, bully-proofing skills, decision-making skills, how to spot bullies & psychopaths, public speaking skills, résumé prep & job interview skills, boundary setting skills, leadership/teambuilding skills, resilience skills, dealing with anger skills, self-employment skills, negotiation skills
mentoring them in creating self employment through researching and then choosing and creating their own businesses if they chose to.
If a career choice is an issue, then mentoring them in career exploration stages: what factors to pay attention to, how to increase their self awareness of their natural aptitudes, skills, values, personality type (MBTI), interests, flow moments, patterns & clues from previous experience; researching occupational info, how to expand or narrow down choices, make a wise decision