Yes, it's overwhelming trying to choose a counsellor or coach.
There are so many out there, and so many criteria to weigh when you're looking for a counsellor. You're probably thinking about their specialties, credentials, location, approach, age, experience, skills, cost, & hours available. Most people wonder, "Can I trust them, will they judge me, will I get results?" You're probably wondering, "Will they listen & understand, will they really care, will they really know how to help me?"
Want to know what counsellors look for when they're seeking counselling for themselves?
Yes, we counsellors do seek counselling ourselves; at least the competent ones do. Responsible counsellors actually have been clients themselves. How else would we know what it feels like to be in your shoes? How else can we be self-aware enough to guide you in dealing with your inner critic/saboteur if we haven't done so with our own?
Step 1:
 First, we look at specialties, location, hours, etc.–what I call the basics. We look for credentials, meaning the counsellor or therapist must have a Master's degree or a PhD in Counselling Psychology or Psychology, from an accredited university– that's a given. We prefer they have a scientific background and an evidence-based practice so that they use only effective techniques. We look at their websites, Google them, watch their videos, listen to word–of–mouth information (if we have any), & talk with them on the phone for 10-20 min. It's still really hit and miss to find a good match, which is the most important factor in the outcome of the endeavour.
Step 2:  Do better than hit and miss
As for the answers to the bolded questions above, which help us do better than hit and miss, we find that a counsellor /therapist with the HSP/HAP trait (empathy, attunement) will be highly likely to listen well, understand us at a deep level, see our patterns easily, and care deeply about us as individuals. We know they are likely to be more than able to notice what we need in the moment and adjust to that (provide attunement, resonance); and their conscientious nature will ensure they have gained the most effective skills and go above and beyond the usual in every session. They will have that personality that is especially respectful, non-judgmental, and careful of peoples' feelings that helps build trust gradually. The HSP/HAP therapist will know what aspects of you are part of the trait and not pathologize those parts. If we have the HSP/HAP trait, we often find the best fit with a therapist who also has this trait.
Click HERE for information on the HSP/HAP trait.
One More Thing: Step 3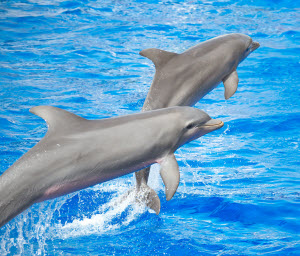 To help us find a really good match for ourselves when we seek counselling, my colleagues and I also look for whether the counsellor or therapist does EMDR regularly and with attunement. We know that EMDR works faster, is highly effective, and achieves more lasting results than most approaches-if done well and done with attunement to the individual. There's that quality again – attunement -that is a fundamental part of HSP's personality. We have inherited an unusual ability to notice and adapt to whatever the other person is experiencing or needing. That accurate empathy helps create attachment, which is what we are hoping for in a client-counsellor relationship because it's necessary for the trust and growth to occur. Then a client can reach their goals. That could be you.
In summary, what experts look for in a counsellor / therapist are:
1) Attunement or HSP/HAP trait (nonjudgemental)
2) Use EMDR regularly
3) Scientific background/evidenced based practice
4) Have been for therapy themselves (self aware, mature)
5) Know how to deal with the inner critic/saboteur
6) Master's degree or PhD in Counselling Psychology
7) Have expertise in area we want help with
8) Hours, location, & fees