"Quiet people have the loudest minds"



~Stephen Hawking
 There are different styles of leadership.
Think you may be a quiet leader?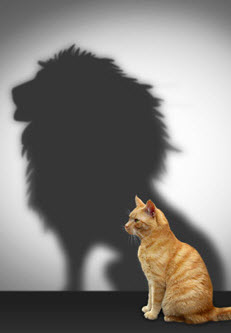 You build relationships rather than seek power & authority
You think before you do
You find your instincts were right, although the group often didn't believe you  (you think ahead of the curve)
You trust & elicit opinions rather than bark orders
You notice others' strengths and seek to empower them
You think big picture (short, medium, & long term; me, you, them, us, animals, plants, environment…)
You get along with almost everyone
You can adapt to others' communication styles
You have abundant empathy & compassion
You take your responsibilities very seriously, conscientiously
You can read people extremely well
Your pain may be:
your ideas are not listened to, believed, acted upon
you're torn between being practical (doing drudgery work) & using your creativity, ideas
you see how things could be better for all but can't get the power to make it happen
you crave to do something meaningful, make a difference in the world but are stuck on how to do this
you're frustrated/ feel burned out by cuts to anything that helps people that are vulnerable
you tend to throw yourself under the bus for the sake of the group
feel different, out of place, divergent
you are shocked, hurt, or angry when others don't treat you with same respect that you treat everyone with
confused by the bullies & psychopaths getting hired, promoted, allowed to lie, cheat, steal, hurt people
PTSD from being bullied, scapegoated or mobbed in the workplace (nightmares, flashbacks, intrusive thoughts, avoidance, & dread of returning to the workplace)
wanting to find your tribe, to be understood, & feel a sense of belonging
thinking you're not a risk-taker, so you play it safe, stay stuck
Research on the HSP trait shows that we can have superior performance in risk-taking: e.g. HSPs have more risk aversion when there's a low probability of winning and greater risk seeking when there's a high probability of winning (Roisier et al. 2006; Jedema et al. 2009).
You may resonate with some of Malcolm Gladwell's book, David and Goliath: "the act of facing overwhelming odds in lopsided conflicts produces greatness and beauty…Being an underdog can change people: it can open doors, create opportunities… He says we need a better guide to facing giants (like oppression, disability, misfortune).  He suggests we ask ourselves: Play by the rules or follow our instincts? Persevere or give up? Strike back or forgive?"  I think he's saying speed and unexpected responses (strategizing) can make one stronger than those with power that comes only from sheer size.  Rosa Parks, Gandhi, Jane Goodall were small individuals but strategically powerful.  I consider their leadership style similar to that of  quiet leaders.
Elaine Aron wrote in her newsletter, 
Comfort Zone,
 that survival of the world depends on HSPs (Wise Advisors). When she reviewed others' published research on the HSP trait, she found that the most successful cultures throughout history were the ones that had two types of leaders: Warrior Kings
and
Wise Advisors. Her PhD dissertation title included the terms, "Delicate Small & Forceful Big," which is a theme in most HSPs' lives.
.
Imagine if the warrior kings (Forceful Big), who are good at expansion & invasion, listened more to the wise advisors (Delicate Small/HSPs), who are better at noticing subtle, hidden information, seeing crucial patterns, reflecting deeply on all possible actions & consequences.  How could our world not be better off with wiser decision-making created by a more balanced & visionary leadership?
.
"It is a terrible thing to see and have no vision"



~Helen Keller
.
Research on how people form their political opinions finds that most turn to one or two informed people to tell them how to think and to vote, making those casual, informed advisors the real leaders. We HSPs can be those leaders. When we speak up to the people who know us, they listen – because we do it with strong, if subdued emotion, and they know we don't do it casually.
~Elaine Aron, re: activism on climate change, Comfort Zone, Aug. 2013
.
Hope for Quiet Leaders:
The HSP quiet leaders I've mentored got unstuck/reached their goals with guidance, acceptance, encouragement, EMDR, and skills training.
EMDR is a complex, multifaceted approach originally developed to heal trauma. I have found it works quite well in HSPs and can reduce anxiety, perfectionism, shame, procrastination, boundary problems, decision-making difficulties, PTSD, & self-defeating beliefs.
.
These wonderful clients of mine increased their self-confidence and ability to handle questioning, criticism, bullies, smart risk-taking, taking initiative, getting their ideas heard, showing their natural talent for leadership by team-building, inspiring others, wise decision-making, teaching, advising, and became able to be authentic and relaxed.
.
I trained some of them in specific skills, i.e., group leading, negotiating, hiring, spotting psychopaths, bully busting, feedback giving, boundary setting, & public speaking. They are now making a difference in the world, making their dreams come true.
.
 If you think it's your turn now, please email or call me. I'd love to help.  Call me
604-868-0958
or email me at 
quietleaders@gmail.com