Pamela Catapia
Counselling & Leadership Training for HSP Professionals & Entrepreneurs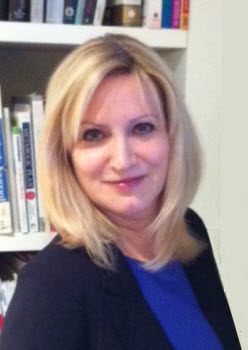 I'm a bold professional, a compassionate introvert, and a quiet leader who has the HAP trait. I'm naturally gifted at attunement to people–I notice what others need and provide it. I read about and attend conferences on neuropsychology, to keep my practice evidence-based and up-to-date.  I use EMDR regularly with my 1:1 clients in Vancouver, BC because it's backed by scientific research studies, and I find it gets the best results for most people if practiced with a high degree of attunement.  Growing up  gifted-but-embarrassed-about-it, I later encouraged myself to gradually take smart risks and now really enjoy leading & speaking to groups.
I provide counselling, coaching, & training in my private practice for quiet leaders (introverts, leaders with the HAP/HSP trait); as well as presentations & workplace training on leadership, resilience, bullying in the workplace, and other topics.  Sharing my skills in how to spot other quiet leaders in the workplace and mentoring them is part of my mission.  I'm a creative visionary who likes to think of innovative ideas, and I love empowering others who have the same drive.  I work with adults 25 years or older, and I give people lots of encouragement, warmth, respect, and homework! We will set some goals together, and I'll help you reach them, step by step.  I don't just help you tackle your inner critic/saboteur, I'll help you install a consistent inner guide. That way you can continue reaching goals on your own after our work together.
Pamela Catapia Offers:
– A science-based approach, adapted specifically to you
– Warmth & empathy, and an accepting attitude
Specialty Areas Include:    
Gifted Adults
Quiet Leaders
The Highly Sensitive/Highly Attuned Person Trait
Relationships
Stress
Trauma
Neuroplasticity
Leadership/Career Management
Bullying in the Workplace: Recovery from & Prevention
My Background:
Before becoming an entrepreneur, I survived working in two traditional helping systems: first, health care and then, higher education.  Not the best places for quiet leader entrepreneurs to thrive, so I left these voluntarily, looking for a ways to better utilize my drive, my intuition, & my gift for understanding people.  I learned an abundance of valuable skills & strategies that I can now offer you.
More Specifics:
I have been a faculty member & counsellor at several educational institutions and worked with physicians in the health care system as their statistician/research consultant, where I co-authored 25 medical research publications.
I have taught doctors, medical students, nursing students, design students, & business students in universities, as well as the general public in various Continuing Education Departments.
I did patient teaching in hospitals and was a hospital bedside nurse (RN, BSN) for 2 years.
I have had contracts with HEU, The Federal Government, The Arthritis Society, UBC, Langara College, Vancouver School Board, North Vancouver School Board, West Coast Child Care Resource Centre, ICBC. Several of these contracts involved workplace training.
I joined BullyfreeBC in 2010 whose mandate was to encourage the government to make bullying illegal in the workplace, which it has done.

Education:
Master's degree in Counselling Psychology and a Bachelor's degree in Nursing, both from UBC.
Basic & Advanced EMDR Training
Approaches / Interventions:
EMDR
Mindfulness
ACT (Acceptance & Committment Therapy)
CBT  (Cognitive Behavioural Therapy)
Gestalt Therapy
Family Systems Theory
Gottman's Relationship Skills
Aron's & Engel's Reducing the Inner Critic Techniques
Emotional Intelligence Skills Training
Career Management Consultations
Bullying in the Workplace Presentations
Areas of Expertise:
Leadership Training
Confidence & Resilience Building
Career Management
Anti-Bully Skills
Public Speaking/Presentation Skills
Decision-Making Skills
Boundaries
Trauma
Relationship Finding & Keeping Skills
Adults 25 yrs +
Highly Attuned /Sensitive Individuals   (Aware of Subtleties, Socially Skilled, Conscientious, Empathy+++)
Gifted Adults
I offer a free 15 minute initial consultation by phone or in person for any questions regarding my approach, training, and experience. We will find out if we are a fit and whether I can be an appropriate resource for your needs. Give me a call at
604 868-0958
or  email
quietleaders@gmail.com