Counselling in Vancouver
by Pamela Catapia
Counselling HSPs and Leadership Training for Quiet Leaders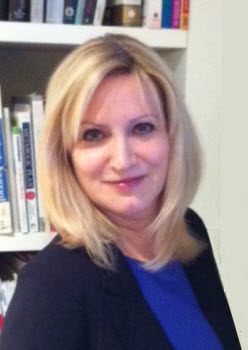 .
.
Counselling HSPs /
Training Quiet Leaders
in Vancouver since 2001
Why choose me as your
counsellor / coach / trainer?
See Choosing an HSP Counsellor
                           Looking for Counselling in Vancouver?
Are you stressed by thinking over everything that's happened or could happen?
Visited often by anxiety, especially in middle of the night?
Stuck in moving ahead with your goals, plans?
Want to tame your perfectionism, inner critic, or imposter syndrome?
Experiencing loneliness too often?
Want a meaningful, close relationship or improve your relationship?
Tired of overadapting to others?
Want to make a difference in the world / do something more meaningful for you?
Reluctantly stepping into a leadership position?
Want your ideas to be listened to, believed, acted on?
Want to be more strategic? More savy re office politics?
Want to learn how to lead in a way that's compatible with your quiet personality?
Want to stop being targeted by bullies in the workplace?
Stuck in negative self talk, negative feelings, avoidance
Experiencing physical & psychological symptoms as a result of the bullying?
Are you a health care professional, higher education instructor, grad student, businesswoman, businessman?
I can help with any of these challenges. You can feel better, reach your goals, have the life you want.
Areas of Expertise:
Leadership Training
Career Management
Anti-Bully Skills
Public Speaking / Presentation Skills
Decision-Making Skills
Increasing Resilience
Boundaries
Trauma
Confidence Building
Relationship Finding & Keeping Skills
Adults 25 yrs +
Highly Attuned People   (HSPs: Perceptive, Aware of Subtleties, Socially Skilled, Conscientious, Empathy+++)
Gifted Individuals     (Higher than average IQ + Intensity, Prefer Complexity, a Drive to Perfect)
Approaches / Interventions:
EMDR
Mindfulness
ACT (Acceptance & Committment Therapy)
CBT  (Cognitive Behavioural Therapy)
Family Systems Theory
Gottman's Relationship Skills
Aron's & Engel's Reducing the Inner Critic Techniques
Skills Training
Career Management Consultations
Bullying in the Workplace Presentations or 1:1
What to Look for in a Counsellor/Therapist   (Why Choose Me):
1) Attunement (HSP/HAP trait- born with it)
2) I use EMDR regularly, with attunement
3) Scientific (Medical) background / evidenced based practice
4) I have 14 years counselling experience; 11 years teaching HSP seminars
5) I know how to deal with the inner critic/ saboteur
6) I'm caring, non-judgemental, and have healthy boundaries
7) Masters degree in Counselling Psychology or PhD from accredited University
8) I have expertise in the areas I work in
9) I offer hours, location, fees that work for most people
I've experienced being married for 20+ years, changed my career twice, given workshops in the workplace, taught  university students, presented seminars to the general public, including topics such as  leadership, anti-bullying, and the highly sensitive person trait.  I've helped many HSPs & quiet leaders make their journey to a more rewarding life.
 If you think it's your turn now, please email or call me. I'd love to help. 
For More Information or to Get Started
Email me at quietleaders@gmail.com or fill out my  Contact Form.
Contact